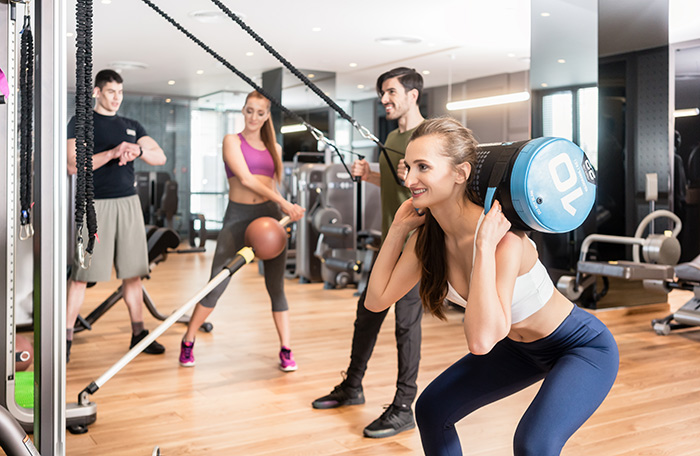 There is no shortcut to true fitness and safe weight loss. Combining strength and cardio via circuit training fitness is a rock solid path to physical fitness success.
With circuit training it will excite you to the max. Your heart rate will start pumping up and strengthen your muscles at the same time. Moving fast and quickly through each station to work your muscle groups with little to no rest in between stations is a challenging task. You will find yourself engaging as you switch up the sequence looking forward for the swap out to different stations. The alternating push-ups and squats will give you a heart pounding and catch-up your breath as you move on to the next station. Others are wanting to make it more challenging as such they switch from station to station faster in order to boost the intensity. It depends on you because you have the option to choose a workout at your own comfortable pace.
Circuit training does the trick if you are looking for a full-body workout. Work at your own pace. You will enjoy the benefit of muscle building and toning together with an intense cardio workout. More importantly, this is more effective at weight loss and overall health that is equivalent to the amount of cardio your body needs.
For more tips on circuit training, contact Answer is Fitness.