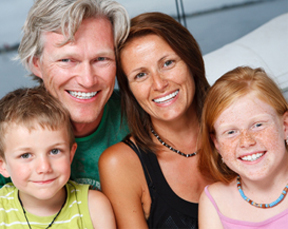 There is a lot of media attention of late discussing childhood obesity. Focusing on having healthy children and healthy families is important to the long term health and wellness of our children, but it also improves their school performance.

Obviously, active students who eat a healthy diet will be healthier and have more energy. Not only will a healthy body help kids to stay healthy throughout their lives, being healthy and fit improves their self esteem, confidence, sleeping habits, mental health and athletic performance as well. But, according to new research which confirms previous findings, fitter kids do better on school tests, too.

In middle school, the more fit the students were, the better they did on reading and math tests,

Studies have found that factors such as social support, fitness, or body composition influence school performance, and of all the factors examined that are related to school performance, cardiorespiratory fitness has the strongest effect on academic achievement.

Physical fitness is associated with improvements in memory, concentration, organization, and staying on task which may explain the link between physical fitness and school performance.

Our kids learn their habits from parents. Keeping active and keeps our children active. Instead of watching TV after dinner, go for a walk. Eat heart healthy meals and snacks and encourage your children to try all different foods.

It is important for families to be active together. Answer is Fitness is an affordable family fitness center. Contact us for information on our classes, student fitness specials and family offerings.
Comments (0)
|
Trackbacks (0)
|
Permalink
|
|