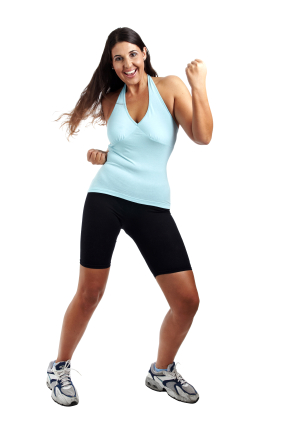 Have you gone to a party, danced yourself silly, only to wake up feeling better than ever? That's what Zumba feels like! Because exercising is more fun with Zumba.

Zumba is an aerobic fitness class that combines Latin music and easy dance steps. You can have fun and accomplish all of your fitness goals with Zumba. The routines have it all: interval training, fast and slow rhythms and resistance training. With no impact on joints and muscles, it's just pure fun for all fitness levels and ages, no coordination required.

Best of all, Zumba is coming to Answer is Fitness, in September!

It's a dance party! When you are having fun with your workout, it is a no-brainer, you'll stick with it! When you do dance-type aerobic workouts at moderate intensity your cardiopulmonary endurance will improve.

With Zumba, before you know it, you are getting fit, having fun and your energy levels are soaring! There's no other fitness class like Zumba. Party yourself into shape.
Comments (0)
|
Trackbacks (0)
|
Permalink
|
|