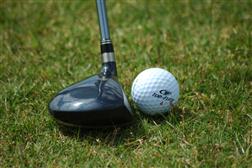 Pilates is one of the most popular exercises these days. Many prominent athletes use it to help their form and increase strength and flexibility. These include Jason Kidd, Tiger and Annika as well as Camilo Villegas. Golf is one of the most popular sport past times. Pilates and golf are a natural blend. All of the muscles required for golf are trained during Pilates, with both matwork and apparatus work.

As golfers know, this sport can put significant strain on your body. A Pilates exercise program is one that will help golfers hit the ball consistently farther and straighter with reduced risk of injury and back pain. Pilates goes beyond traditional fitness programs to become the perfect way to get ready for your next trip out to the course.

What makes Pilates a great exercise for golf?

Pilates is an exercise in which all the work is based from the core of the body. These muscles include the abdominals, obliques, lats and glutes. While the extremities are involved, the core is always stabilized to allow for maximum range of motion and support. With Pilates you will develop healthy posture, and the muscles that support your posture which can make a significant difference in your golf swing. Pilates requires control, concentration, mind-body awareness, flowing movement and precision which is just what you need in golf. There are many benefits to doing Pilates, one of which is correcting imbalances in the body which will help keep you healthy and golfing longer!
Comments (0)
|
Trackbacks (0)
|
Permalink
|
|