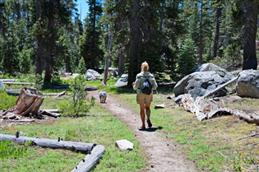 February is Heart Health month, and this being Valentine's Day it is important to be aware of your health and take care of your heart.

Heart disease is the leading cause of death in the U.S., affecting about 12 million people. There are several risk factors, some of which you have less control over than others, such as genetics and family history and race.

But some risk factors you can control. What are they? Smoking, which is probably the most important, high cholesterol, high blood pressure, physical inactivity, obesity, and diabetes. How can you take charge and control these risk factors? Easy, diet and exercise.

Exercise is the one true and effective path to health and healthy old age. Affecting and lower you chances for heart attack and heart disease takes lifestyle changes. You can lower your blood pressure and bad cholesterol levels through exercise and healthy eating habits.

It is very important to exercise regularly. So why don't people take exercise and heart health seriously? Daily exercise does not mean that you have to go out and run five miles a day everyday. Walking 30 minutes a day can go a long way.

You just need to take the first step to a healthy heart. Do you need help taking that step? Answer is Fitness can help you and motivate you, contact us.
Comments (0)
|
Trackbacks (0)
|
Permalink
|
|