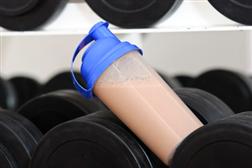 Stay healthy and keep exercising this summer. Along with cardio exercise and strength work outs, you should eat healthy too. To help stay on your diet, here are few of our favorite snack recipes that have an extra healthy boost. And they are tasty too.

Morning boost:
Mix 1/2 teaspoon instant coffee with 6 ounces low-fat vanilla yogurt until coffee is dissolved. Spoon half the mixture into a bowl and add 1/3 cup sliced strawberries. Top with remaining yogurt, and garnish with 1 tablespoon low-fat granola. (150 calories)

This snack is great because granola provides a healthy dose of fuel to help jump-start your morning. And, calcium-rich foods increase fat loss.

Stress reliever:
Spread 2 tablespoons hummus evenly over 5 whole-grain crackers. Top with 2 tablespoons diced red bell pepper. (150 calories)

This snack is great because red bell peppers contain vitamin C, which helps lower levels of the stress hormone.

After work out pick-me-up:
Combine 1 cup low-fat milk, 1/4 cup frozen blueberries, and 1/4 cup frozen pineapple in a blender; puree until smooth. (140 calories)

This is great because the protein and carbs in the milk help repair muscles and replenish cells' energy stores after a workout. You should eat dairy within 45 minutes of exercising, when the recovery process is at its high. Also, pineapple contains bromelain, a natural anti-inflammatory compound, which may reduce post-workout pain.

Night time snack:
On 1/2 toasted whole-grain English muffin add 2 teaspoons almond butter and slices of 1/4 pear. Sprinkle with a pinch of ground cinnamon. (150 calories)

This is a great snack because according to recent research, the carbs in English muffins may help you get to sleep more quickly. Almonds are great for your health and your brain.
Comments (0)
|
Trackbacks (0)
|
Permalink
|
|