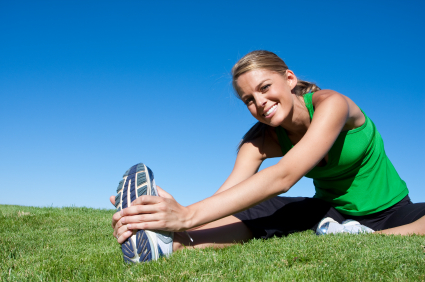 So, you are smelling Spring in the air and like countless others you are contemplating the cover that winter gave you to let your focus on fitness slide a little. Always remember that there is that athlete within you ready to break out. Believe in yourself and get to it. Recall last year and how good you felt when you were at the height of your physical fitness commitment. Let's get back to that even earlier this year!
It is very beneficial if you have a strong belief in yourself. You will easily recognize your ability to accomplish your fitness goal. Be optimistic as you go through and walk through the obstacles to achieve your target. Always put in mind that deep down inside you, there is a tremendous force that you will do anything for your health and well-being. Hence, it is very important to boost your self-confidence. Condition yourself up to win and be fearless in overcoming all your fears and obstacles that will hinder your fitness journey. It is time to start with a workout routine that is all in your head and most likely by adopting a mindset that you think yourself fit, surely you will stick to a workout routine.
Remember that once you believe in yourself it will determine who you become. And in reaching your fitness goal in life, your attitude plays an important role. With fitness it means that the more you work out, the more experienced and confident you will become. Nothing beats the famous Nike slogan …. Just do it!
For more fitness tips, contact Answer is Fitness.
Comments (0)
|
Trackbacks (0)
|
Permalink
|
|