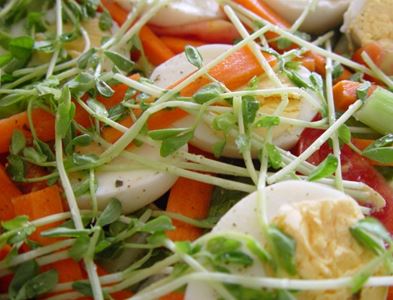 In planning your weight loss food plan, you must also decide on what to eat after workout.
Healthful carbs
During workout, you burn those extra calories but you have to reload carbohydrates as it is your body's essential source of energy. A bowl of cereal is one healthy option. For an easy breakfast, you can also eat corn flakes mixed with fresh fruit in a bowl filled with milk for a twist.
Protein smoothie
Eating a healthy meal of fish, egg or chicken gives you the needed protein. But because they are not quickly digested by your system, you can try making your own protein of smoothie from fruits and vegetables. It is easy to prepare and easy to digest, just perfect for a post-workout food to eat. Eating or drinking yogurt and other dairy products is also a good alternative because it is rich in both calcium and protein.
Refreshing fluids
Drink up because you lose lots of fluids while you exercise. Sometimes rehydrating with water may not be enough. Try drinking coconut water as well; it helps your body replenish electrolytes. Or you can opt to drink fruit juices which are rich in sodium and potassium. By drinking fruit juice which includes the pulp you will get added fiber in your post-workout diet.
Feel good by eating the right food for weight loss. After you work out, you need to feed your body not only with the best foods for weight loss but also with the right kind of foods and beverages that replenish your energy and the nutrients in your body. It is best to do this within one hour after your daily workout.
You want healthy results? Contact Answer is Fitness.
Comments (0)
|
Trackbacks (0)
|
Permalink
|
|