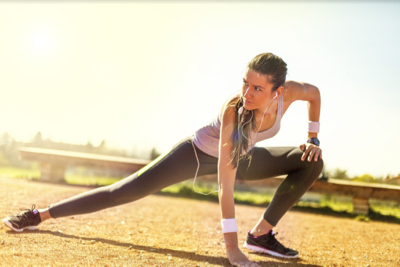 The right mindset and a smart approach to fitness is prerequisite for success. Once you set your mind on fitness, you owe it to yourself to not go at it alone. To the contrary, you must rely upon the sage counsel of those who have succeeded in their fitness goals and objectives and take full advantage of their lessons learned. We're here to tell you that your fitness goals are attainable, safely attainable that is, with the guidance the professional staff ere at Answer is Fitness.
Your mindset will give you the push to get the fit body you always wanted. Be persistent in embracing whatever setbacks and obstacles you will face. There is always failure in whatever you do but with strong determination bounce back after every obstacle you have overcome. Failures are lessons that will improve yourself for as long as you will not be discouraged with the quick results you ardently desire. It is better to focus on consistency because a little exercise every day is better than nothing. With regular exercise, you will feel more invigorated, refreshed and alert at all times. It will give a great effect on your mental and emotional health.
Staying fit will not happen overnight and definitely it will not transform your body instantly. Do not expect too much, too soon because the physical payoff will come in time. Rather it is better to plan ahead for anything that will get in the way of exercising and do things that will improve your mood and energy level. Go forward step by step to get in shape and feel great.
For more fitness tips, contact Answer is Fitness.
Comments (0)
|
Trackbacks (0)
|
Permalink
|
|