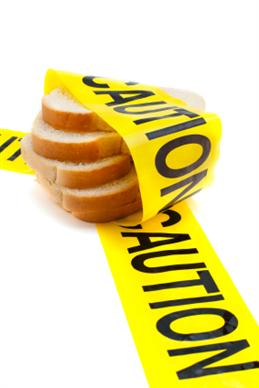 If you have poor eating habits at breakfast you will not meet your weight loss goals. If you want to achieve faster weight loss results, then break your bad eating habits.
No breakfast rule
If your breakfast consists of a cup of tea or coffee you won't kick start your metabolism, nor will never feel full until lunch. Skipping morning meals makes you eat more throughout the day. Eating a healthy breakfast jump starts your day the right way. It also helps trigger your metabolism, preparing your body to burn more calories all day long. Don't skip breakfast and reduce hunger pains throughout the day.
Heavy breakfast rule
Because a healthy breakfast provides energy for the rest of the day, be sure that you make it healthy and filling. Remember that a healthy breakfast does not have to be a heavy breakfast. Loading yourself with lots of fats and calories in the morning is not a good idea. Apart from weight gain, eating a lot of foods rich in carbohydrates tend to make you feel sleepy instead of being energized. So try fiber-rich foods instead like oatmeal or cereal. This makes you feel fuller, cleans your digestive tract, and gives you the energy enough to get you through the day.
Breakfast has many health benefits, including weight control and improved work performance. So be sure to eat a morning meal. Learn how to start your day with a healthy breakfast and see those weigh loss results in no time.
Want healthy results? Ask Answer is Fitness.
Comments (0)
|
Trackbacks (0)
|
Permalink
|
|