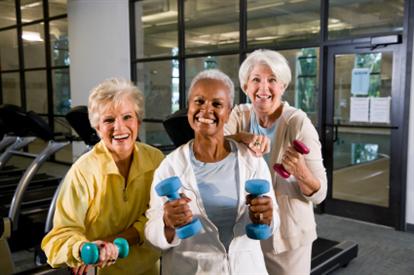 Fitness goals change as we age. For older adults, the main goal is no longer a perfectly sculpted body; it is more to develop a fitness level that will allow them to live a happy and healthy life. How lack of exercise affects physical fitness in older adults has lead to the strategic development of a seniors fitness program in Canton, MA.
The seniors fitness program exists to keep older adults from experiencing a decrease in muscular strength and endurance which often comes with aging. Keeping a healthy and active lifestyle as we age allows us to enjoy life to the fullest. With a balanced diet and regular exercise, health risks can be prevented.
To find out more about other benefits of Senior's fitness programs, contact Answer is Fitness.
Comments (0)
|
Trackbacks (0)
|
Permalink
|
|