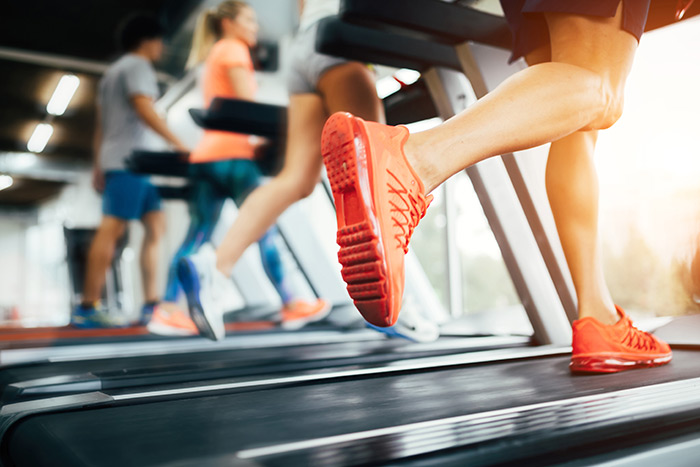 During the cold season, most of us here in Canton will turn inside for seasonal conditioning. Some of us who so enjoy the outdoors have a hard time transitioning to indoor fitness. So, how do you stay physically motivated during the winter season? Get out of the house, into your Canton-area fitness center like ours here at AnswerIsFitness. Joining a fitness center has clear and distinct advantages to working out at home.
The social element of a fitness center is undeniable. Having a workout partner that counts on you to be there is a highly motivating force. Sustained self-motivation can be a journey for some and workout partners pave the road to becoming truly self-motivated. But what if you are not particularly social, or, have little interest in socialization while exercising. You want to maximize the efficiency of the minutes while in the gym. You might find the following to be new discovery.
You may only think that you are not interested in socializing while working out. The psychology of socialization, for some fitness enthusiasts, involve little to zero spoken words. A statistically significant percentage of our clients arrive the gym at the same time each day and witness the same faces daily who also work out at the same time. They acknowledge your presence, you acknowledge theirs, and there is a mutual respect even though you are not hanging around with each other at the water fountain. Now, here is an undeniable truth that a psychologist will understand, but is something hard for the average person to get their head around. On the days that you simply just don't want to go to the gym, you are motivated by those same people because subconsciously you conclude that they expect you to be there. Just as you find yourself asking yourself where they have been after missed days, you don't want them thinking the same thing about yourself.
The benefits of working out at a top-notch fitness center are deep and wide. Give AnswerIsFitness a try.
Comments (0)
|
Trackbacks (0)
|
Permalink
|
|