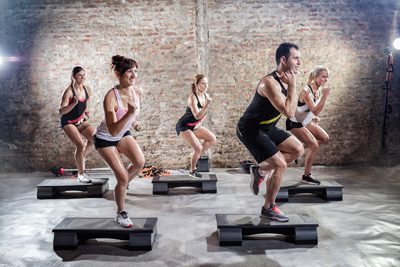 It's that time of year where we have to face the truth that soon we'll be taking more of our workouts indoor. It's important to mix things up throughout the winter to keep your workout regimen fun and exciting. As it pertains to cardio workouts, there are alternatives to the treadmill or exercise bike. Give Group Blast a try.
Our Group Blast exercise class is a 60 minute cardio training that incorporates various accessories like a step. This cardio workout is especially effective at strengthening, shaping, and toning your thighs and glutes.
The Group Blast workout has four-phases: warm-up, skills and interval style training, strength and conditioning, and lastly, targeted stretching. To find out more about Group Blast Workout Class, contact Answer is Fitness.
Comments (0)
|
Trackbacks (0)
|
Permalink
|
|