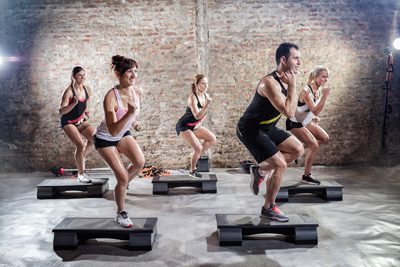 It's the New Year, and many people have made resolutions that have to do with fitness, weight loss and getting in-shape. If you want a tighter tush and you want to lose weight, working out those glutes and legs in Group Blast training is the answer.
The Group Blast workout uses an adjustable platform calledor "Step". The exercise involves stepping up and down using the raised platform. This works out the thighs and buttocks for a more defined look.The stepping and jumping variations will elevate your heart rate and respiratory system. You will lose weight as you burn extra fat and calories when you perform this workout regularly. It is also fun to perform since the workout routine is accompanied with a dynamic music.
If you want to sculpt your backside and lose weight this New Year, join group blast class in Foxboro, MA. This workout training will help you achieve the shape that you want. Contact Answer is Fitness to find out more.
Comments (0)
|
Trackbacks (0)
|
Permalink
|
|