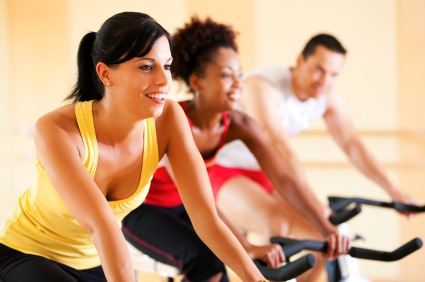 Indoor cycling is a perfect alternative for outdoor biking and it offers more advantages than your regular outdoor cycling exercise. One clear convenience is that you can ride and get your favorite form of exercise anytime. Unlike outdoor biking, you can take a spinning class in any kind of weather.
Indoor cycling class in Foxboro, MA lets you ride all you want and you have full control of your pace. Like outdoor biking, an indoor cycling studio offers the same challenges as outdoor riding, even the resistance you feel when you ride uphill. Aside from these advantages, it also presents a fun workout since you are doing the class with other participants and pedaling is synchronized to the beat of the music. It's a perfect workout that allows community and social interaction. This workout is certainly far from boring.
An Indoor cycling workout is a heart-raising and sweat-pumping routine. Making it your regular workout this winter can improve the health of your heart and lungs. At the same time, it also challenges your thighs and other muscles as you continue to pedal and increase your speed. To learn more about how to maximize this workout, contact Answer is Fitness.
Comments (0)
|
Trackbacks (0)
|
Permalink
|
|