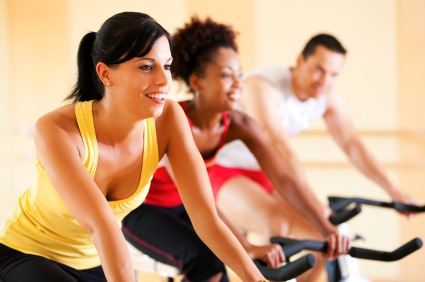 Staying fit is not easy, never was and never will be. This is especially true in the winter when so much or our normal fitness activities get interrupted by weather. When in need of a challenging new workout that you can do indoors, consider our indoor group spinning classes to support your winter fitness goals.
Spinning has grown increasingly popular over the years due to its low impact and highly challenging nature. Indoor spinning is a supremely effective aerobic exercise that strengthens and tones more muscle groups than you might think. Yes of course spinning is superb for building and toning all the leg's muscles, but it delivers superb results for the glutes and abdomen's muscles as well. And of course, while we're strengthening and toning those muscles, your burning fat as well.
Staying fit and active improves confidence and greatly improve your overall well-being. Start your indoor cycling journey now and enjoy the rewards that will immediately recognize!
For information regarding indoor spinning, contact Answer is Fitness.
Comments (0)
|
Trackbacks (0)
|
Permalink
|
|