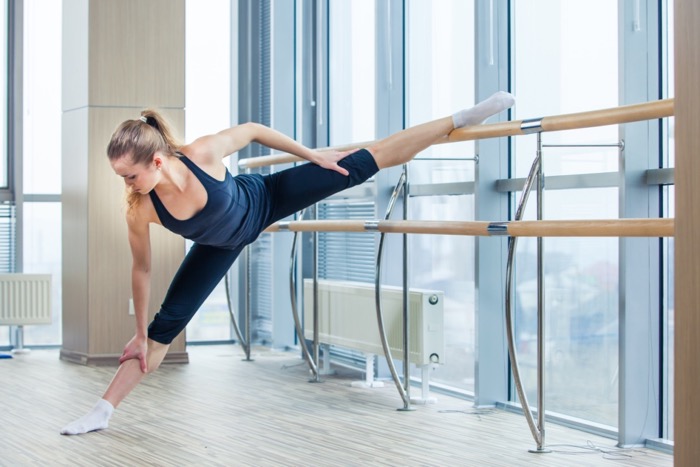 Barre fitness is a low-impact activity that is perfect for those of you looking to move away from high-impact exercise that is taxing your body. Our Barre fitness schedule is full of people just like you who are looking to give their joints and spina a bit of a break from the pounding. Anyone looking to improve flexibility, posture and body alignment this workout is perfect for you. It is a ballerina-inspired workout that will tighten the core muscles and increase bone density. It greatly helps prevent Osteoporosis which is common to everyone as you age because it offers pure quality total body workout.
Barre Fitness is a simple quality workout that if you have not tried it, you will think it looks easy to perform. It is amazing that once you feel the muscular shake that gets in, you will think again that it is not an effortless workout. Once the multiple muscle groups are engaged as you pull in, all the major movers of your body are at work. From the arms, thighs, glutes, abdomens and a lot more, the focus is on your core strength. It is like a sort of strength training exercise in the gym where from the smaller to bigger muscles are performing some highly repetitive and little range of movements doing speed work and making various ranges of strengths. Your resistance is focusing on stretching and a lot of isometric holds exercises.
The challenging part in doing this exercise is holding the position that you will be mentally challenged and you will achieve more focus in performing. Unknowingly you will develop more intensity in getting deeper connection to your body as you get better in focusing your body's cues and ultimately improving your posture, balance and coordination.
For more tips on Barre, contact Answer is Fitness.
Comments (0)
|
Trackbacks (0)
|
Permalink
|
|