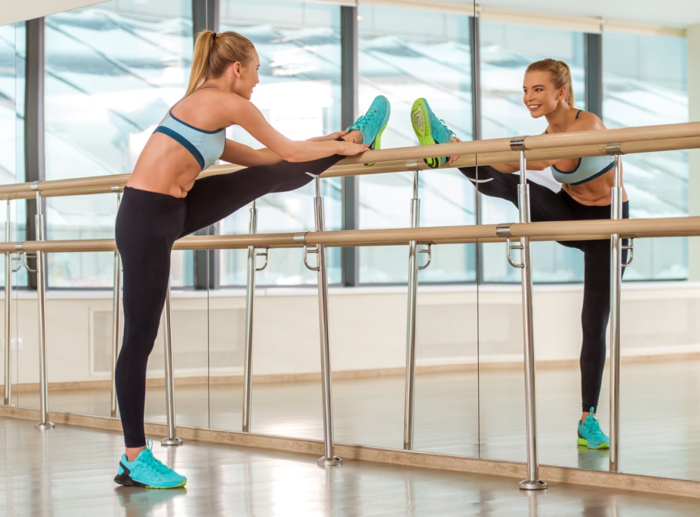 Barre fitness is the hugely popular ballet-inspired fitness trend that is taking the world by storm. The Barre workout carries components of ballet, yoga, Pilates, and strength training in a revitalizing workout to transform your entire body. It blends strength, flexibility and balance in a total body workout. In the practice there is a sequence of strengthening exercises targeting your core, arms, legs and of course, your butt. Barre is low impact which is softer on your joints and muscles. It is easy to stick with it because a long-term commitment in Barre will mean better results overtime.
Barre fitness is very ideal if you are just getting into exercise. It will improve your balance and stabilize a stronger core. Using Barre for balance focuses on aerobic holds and vigorous exercises creating one modified dance class. It adhere on Barre principle focusing on core, breath and muscle action. As you get more comfortable and fit, you will speed up the intensity by adding weights and more challenging moves. So get working towards that fitness goal but also know deep down that the whole process is improving your health both mentally and physically and will totally transform your life.
For more tips on Barre, contact Answer is Fitness.
Comments (0)
|
Trackbacks (0)
|
Permalink
|
|