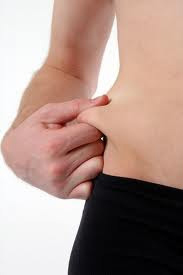 How do you stay fit and not lose weight during the holidays? Easy, exercise, watch what you eat and drink and try very hard to maintain your good habits.

OK, maybe not so easy. It can be easier than you think however. The key to stopping the holiday (and winter) weight gain, is to stick to your workouts. If you can't get in at least 30 minutes of exercise a day, then do 3-10 minute workouts instead. You need to stay motivated and keep having fun while your exercising. How? By making it fun.

Need help? No problem. Right now Answer is Fitness can be your health club and help you stop holiday weight gain for only $9.99 a month. Joining a gym gives your versatility in exercising, choices in exercising, moral support and a social environment. All of these things make is much easier to stay healthy and fit during the holidays.

Do you know someone who needs help staying fit and getting on track with their health and wellness? For $9.99/month there is no better gift to give someone you love.

And because we value those members of our communities who make our neighborhoods better, we also offer municipal employee, student and teacher discounts as well.

For more information on how we can help you stay on track with your health and fitness during the holidays, contact us.
Comments (0)
|
Trackbacks (0)
|
Permalink
|
|