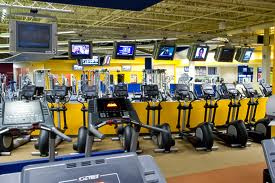 Now that it is February, the challenge of maintaining your New Year's Resolution may be kicking in. But remember that this month is Heart Month, so it is the perfect time to get back on track. Regardless of if you are trying to get in shape for your valentine or for yourself, exercise is imperative for a healthy heart and a happy life.

You don't need to overhaul your lifestyle in order to cut your risk for cardiovascular disease. There are several heart-healthy habits that you can easily incorporate into your life. Of course, 30 minutes a day of cardio vascular exercise is very important for both your body and your brain.

But did you know that a regular yoga practice, at least twice a week for three months, can improve heart health by easing anxiety levels and significantly lowering resting heart rates?

Changing your diet by eliminating high fat, high sodium and high sugar foods is another way to help your heart. Add foods that are high in fiber and low in fat. Maybe take one snack or a couple of sodas per day out of your diet and swap for an apple and a glass of water.

If you are having a hard time changing your habits, Answer is Fitness can help. Right now, join for $9.99 a month and have access to all the group exercise classes, a cardio room, weights and more.

For more information, contact Answer is Fitness.
Comments (0)
|
Trackbacks (0)
|
Permalink
|
|