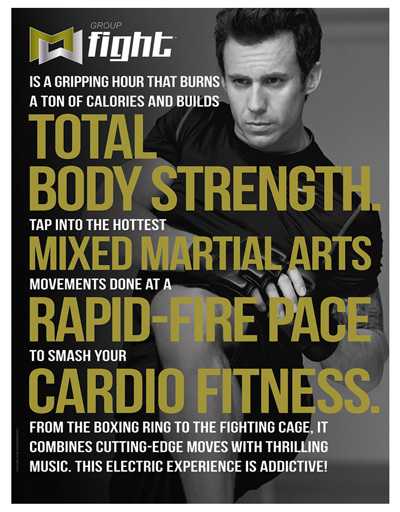 Like it or not, stress is inevitable in life. But don't let stress bring you down. It's just a matter of finding the right way to channel out all the pressure and turn it to your advantage. Exercise is a great stress reliever while at the same time helping you to develop strength and a more toned and fit body.
Group Fight Training in North Attleboro, MA is now the hottest cardio workout. It's composed of mixed martial arts movements performed rapidly. This group ex class is for anyone who wants an athletic workout and wants to define their shoulders and arms while they kick and punch their stressors out. Moreover, it syncs the latest MMA positions and moves with intense music boosting all your senses as you release all the tension in the body.
Moreover, Group Fight workout can burn tons of calories while building your overall muscle strength and endurance. A leaner and more defined figure is a sure-fire result with this intense workout. If you are interested in this new exercise, contact Answer is Fitness to get started.
Comments (0)
|
Trackbacks (0)
|
Permalink
|
|