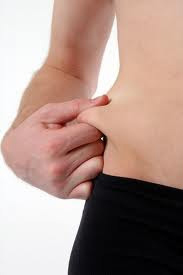 One in four men who made a New Year's resolution to lose weight have already given up on their diets, a poll suggests today. Yes, it is only January 3rd!
In fact, a survey found that about 26% of men abandon their diets after one day.
Meanwhile, one in 10 women cave in to their cravings for unhealthy food after 24 hours and 31% give up their diet within one week. Losing weight is one of the most popular New Year's resolutions, however, it is frequently not met, as you can see by the survey results.
And while experts said that losing weight worked best with a combination of a healthy diet and exercise, only 30% of people said they would always do physical activity alongside a diet.
This time of year we see a flurry of diets offering a quick fix. However, a fad diet is not going to help you meet your weight loss goals. A personal trainer can though.
Fad diets might help you lose a few pounds at first, but they won't help you stay a healthy weight in the long run. The only healthy way to shed excess fat and keep it off is to eat healthy, nutritious meals all the time and increase your physical activity. This means lifestyle changes.
Answer is Fitness wants to help. We are offering a New Year's Resolution Special. Join for $9.99/month until February 1, 2014. Joining a gym can help keep you motivated, help you have fun while you lose weight and lets you change your exercise routine around to make it more exciting. For more information, contact us.
Excerpts - Mirror
Comments (0)
|
Trackbacks (0)
|
Permalink
|
|