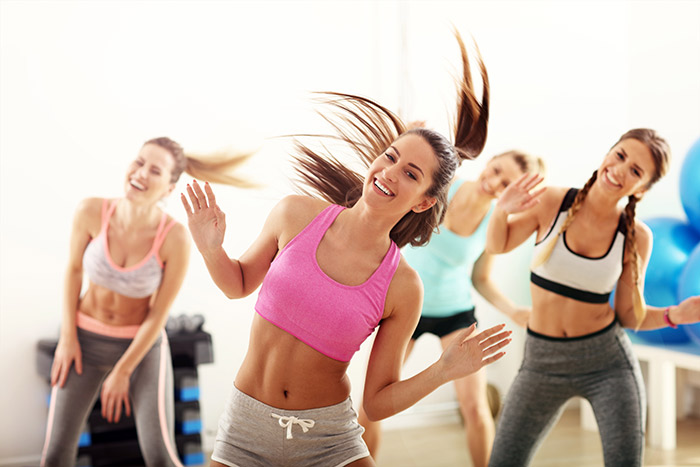 We celebrate the never-ending witness of our members enjoying weight loss through group exercise. Group exercise classes offer you the motivation and instruction that you will need to achieve your weight loss goals. The motivation comes in many forms.
Motivation comes in the form of others, like you, counting on you to show up and "get through this together". But it soon diverts from "let's get through this" to "OK, LET'S DO THIS"! You see the progress in others, and they see the progress in you! It is a constant reinforcement that your dedication to fitness is paying off!
The key to efficiently losing weight is to continuously change your weight loss routine or program. There are both physical and mental reasons for this. First, it keeps things interesting and offers new challenges. Second, your body adapts to recurring movements, becoming efficient in some areas while other areas of your body don't receive focused attention. This helps avoid the "weight loss plateau."
Participating in group exercise lets you vary your workout, its intensity, duration, and the frequency as often as you want. When you change your workout, your body re-acclimates, which results in the acceleration of your progress. This way, you are less likely to get bored and will push yourself to the limit in every session. As you increase the level of difficulty in your weight loss program and keep your targeted muscles working, you will be continually challenged as you get more fit.
If you are serious about losing weight and are planning to invest your time in group exercise, contact Answer is Fitness.
Comments (0)
|
Trackbacks (0)
|
Permalink
|
|