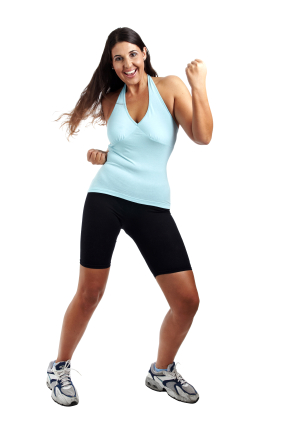 Exercising is more fun with Zumba because it makes you groove to improve your overall health and wellness. It is considered an aerobic fitness class which combines up-beat Latin and international music with easy-to-engage dance moves.
While practicing Zumba is an effective alternative dance exercise for losing weight, it has multitude of other benefits as well. Zumba lets exercise and release the boredom and stress in your system. The energetic movements involved in Zumba become a stimulant to release happy hormones, easing your worries away as you lose those extra pounds. Also, because you dance with the class, you will become more sociable, gain new friends, and have a stronger support system in your journey to fitness.
Zumba fitness classes in North Attleboro, MA are safe and effective for all ages and fitness levels. Zumba does not require complex choreography, just your commitment to having fun and staying fit. Every class promises fun-filled routines, but just like other workouts you have to push yourself too.
Do not let the short days and cold weather wreak havoc on your workout routine. Contact Answer is Fitness to find out how to get started and grooving with Zumba.
Comments (0)
|
Trackbacks (0)
|
Permalink
|
|