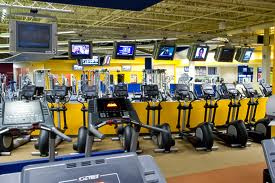 Are you sticking to your New Year's Resolution, or have you started to slip? Don't give up, you can do it. All you need is the right motivation. Answer is Fitness has the perfect weight loss plan. You have 3 days left to take advantage of our Resolutions Special of $9.99/month. Join Answer is Fitness for $9.99/month until February 1, 2014. Still not convinced? Try a free 14 day pass before you buy.
Studies show that when people exercise with others they remain committed longer to their weight loss and fitness goals than those who try to lose weight on their own. Add that to the evidence that regular exercise leads to a longer, healthier, happier life, and why not join today?
join now and start exercising with others who share the same or similar goals. You will look forward to your exercise routine more which will make you more committed to losing weight. Just like anything you do, if you are not motivated and having fun you won't do it, the same goes for weight loss.
Individuals who exercise regularly are more likely to:
Maintain a healthy body weight
Effectively control pain and joint swelling that accompanies arthritis
Maintain lean muscle as they age
Have better self-esteem and self-confidence
Continue to perform activities of daily living as they age
Have feelings of well-being and good health
Let 2014 be your year to stick to your resolutions and take advantage of the resolution special of $9.99 a month. You are sure to have fun losing weight while you look forward to exercising at Answer is Fitness. What do we have to offer? With group exercise classes, Cardio Equipment with a Cinedrome Movie Theater, Sauna & Steam Room, 90 Cardio Machines, 200+ Circuit Training Machines, pilates, yoga and personal training options all with a sense of community set inside our health club/fitness center.
For more information, contact Answer is Fitness.
Comments (0)
|
Trackbacks (0)
|
Permalink
|
|