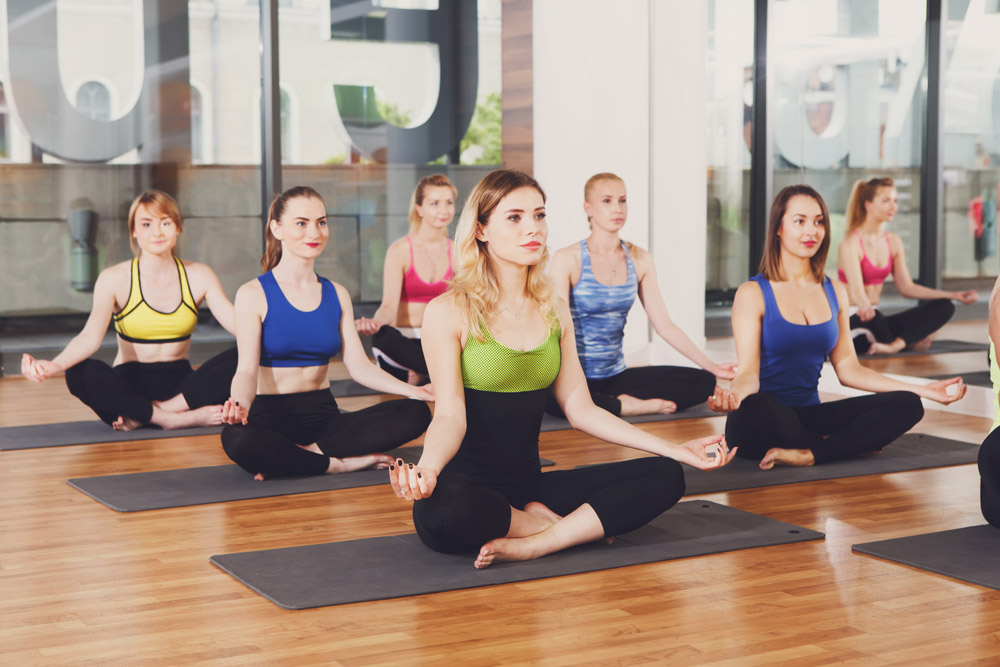 Our Canton Mass Hot yoga classes are an increasingly popular way for people to exercise and alleviate stress. Stress-reduction and other mental health benefits are the two reasons why yoga practitioners are some of our most passionate athletes.
The heat and humidity incorporated within our Canton Mass fitness club offers a complete strength and cardiovascular fitness experience. The combination of different poses and breathing exercises in our Canton hot yoga classes will help alleviate your stress. Hot yoga is linked to decreasing the level of cortisol within the body. Cortisol is natural (and in fact a vital) hormone, however, unusually high levels of cortisol can have adverse effects on mental health. Abnormally high levels of cortisol is linked to memory impairment and depression. Hot yoga is known to reduce unhealthy cortisol levels within the body. Ultimately, the hot yoga experience helps both the mind and the body to become stronger.
Joining our hot yoga classes are great ways to give your mind a complete relaxation and to help you cope up when you are stressed from the hustles and bustles of life. If you're interested to experience some of hot yoga's mental benefits, contact Answer is Fitness.
Comments (0)
|
Trackbacks (0)
|
Permalink
|
|