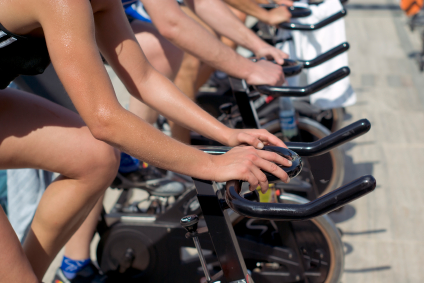 Weight loss is a two-way street. If you want to lose weight this spring, you need to be able and willing to help yourself and commit. Don't expect to take a pill and wait for the weight to melt off. It just doesn't happen that way. Weight loss takes lifestyle changes.
Changing the way you eat — and the way you live — is the key to dropping weight. In order to keep it off, it is not a temporary change, it's a new lifestyle.
Dietary changes are the primary focus for weight loss. You don't need to count calories or track carbs, but choose to use healthy eating guidelines like cutting out soda or fast food. Also decreasing portion sizes, and increasing fresh fruit and vegetables is important too.
In addition to improving your diet, you also need to start or increase the amount you exercise. In order to lose weight you need to burn more calories than you take in. You can only do this though diet and exercise.
You need to create the right fitness goals that are small, incremental, and measurable. As you reach each goal, you stay motivated and interested to reach the next one. Weight loss does not happen fast, but as you change your lifestyle, you will notice that you feel better, your mood is better and that you have more energy. Expect to lose 5 pounds a month or so.
When you start to work in exercise into your routine, start small if you are used to a sedentary lifestyle. As time goes on, as you work with a personal trainer, or get help at a fitness club, you will learn how to maintain your weight loss through exercise.
Weight loss is 90 percent diet. Weight maintenance is 90 percent exercise.
For more information on weight loss and creating a healthy lifestyle, contact Answer is Fitness.
napervillesun.suntimes.com
Comments (0)
|
Trackbacks (0)
|
Permalink
|
|