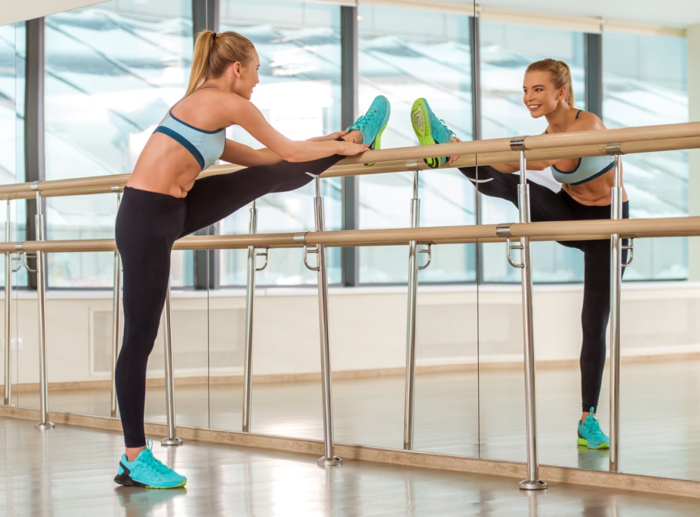 Within the Barre workout, there is a common phrase commonly used by Barre instructors. "Down an inch, up an inch". This is because in Barre fitness, you will be doing tiny, one-inch increments called isometric movements. If you think that doing this practice is not working hard enough, well, dear friend, think again. The reality is you are getting a killer workout because the one-inch elevation is enough to fire up your muscles and make it more elastic.
Whatever your age, weight, or fitness level, in a Barre workout you will achieve the best results of improving your balance and enhancing your flexibility. Many claims that after a few classes, you will see tremendous changes in your body since you will notice your hard-to-target muscles have toned down as well as your core, arms, and level. The tiny movement which is called the isometric exercise will keep and maintain your muscle strength. It is the wonder of the one-inch movement that will hold a posture and continuously engage your muscles as you stay longer in this position.
Barre fitness has become the favorite choice among fitness enthusiasts because it transforms your physique enormously. Anyone that works hard in Barre fitness will pay off and generally many develop a natural youthfulness, core power strength, enhance mobility, and a beautiful gracious posture, and a lifted backside.
For more tips on Barre, contact Answer is Fitness.
Comments (0)
|
Trackbacks (0)
|
Permalink
|
|