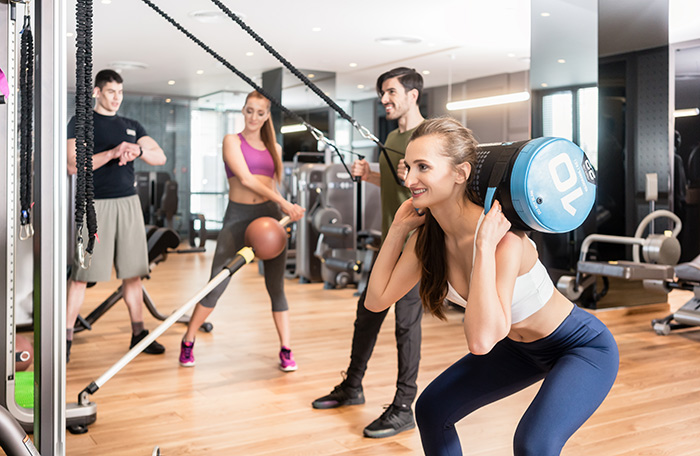 Sorry about the football analogy on the eve of this year's super bowl. But if you've taken a time-out (ugh, there we go again) from truly rewarding fitness endeavors, we've got the perfect play for you (stop it already) -- group circuit training.
Our group circuit training programs are full-body workouts waiting for you if you want to fuel your body. It does not focus on any single area of the body, it focuses on improving all muscle groups. It is a variety of workouts that will build muscle and burn body fat all at the same time. And circuit training is the most effective way to accelerate your heart rate, burn fat and calories while building muscles. Kick it off!
Joining a circuit training in Foxboro, MA will get you maximum results in just a short time. There are groups of exercises that target different muscle groups which you will be working out without resting in between. It is your choice of a cycle that you will be repeating and continue through the circuit until your time runs out. It is very effective and it will make you fit in a powerful body workout. By doing this workout, you will be hitting the major and minor muscle groups. It is a big challenge to your body as you are hitting the high-intensity cardio and hard kick-butt workout. And you will even do the circuit exercises without using the equipment. Your choice of the circuit training format is unlimited either sticking to one routine or prefer mixing it with other exercises.
Circuit training is an overall high volume exercise using your whole body, with all the muscle groups being used and stirred up in one workout. It will improve your muscle tone and also your cardiovascular condition. It is a combined exercise that uses the upper body and lower body including the core in one training session. It is a popular way of working out that ensures all your muscle groups will benefit in one workout.
For more tips on circuit training, contact Answer is Fitness.
Comments (0)
|
Trackbacks (0)
|
Permalink
|
|