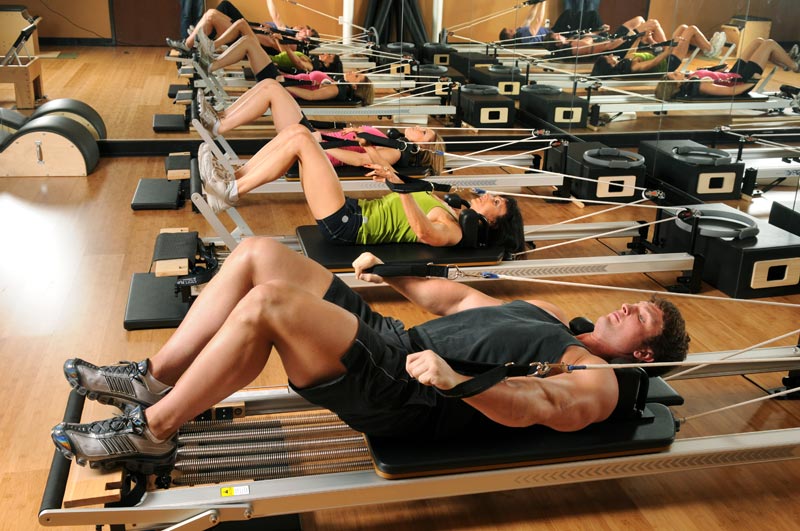 The Pilates workout is not reserved for fitness enthusiasts. It need not be a grueling fitness workout. It is all about moving efficiently in good poise and movement. Each workout is designed for you and only you. Pilates will help you nourish wellness. The main activity in Pilates is getting your body moving, however vigorously you want.
The most important thing in the Pilates exercise is to focus your mind while you are on the move. As you progress, you may find yourself thinking that this is too easy. Ah, that means you've strengthened and improved and are now ready to step things up. You will self-police your workout with concentration and likely will systematically improve without even realizing it. That is, at first. Before long, you'll look back at your progress and be amazed what Pilates is doing for you.
Moving slowly and in control during Pilates develops muscle strength. Being precise in your movements will bring you closer to what you desire. It is simultaneous with breathing. Breathing deeply or coming from the diaphragm helps the blood flow through your muscles. And as you continuously move slowly in your exercise you are building stamina within your body. There is no need to struggle and exert force because the result will come out naturally as you moves and grooves.
Putting all together your efforts and power in moving towards your goal, you are engaging your mind with your body. Pilates is a discipline exercise. The result makes your mind disciplined, your moves in a precise manner and smoothly breathing in and out following normal phasing. It is a continuing fitness. The result will follow through as you consistently do the Pilates. Once everything is well-coordinated and integrated all aspects you are getting closer to your joyful self. Just do the smart moves. Pilates will work with you as you go along in developing your self-care journey. Be involved and conditioned yourself as you dare, care, and love yourself!
For more tips on Pilates, contact Answer is Fitness.
Comments (0)
|
Trackbacks (0)
|
Permalink
|
|