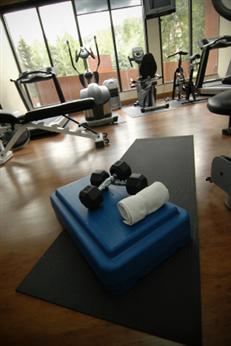 The right equation for faster weight loss is to burn more calories than you put into your body. In order to shed pounds and burn fat, make sure you match your balanced diet with regular exercise. No matter what your fitness level is, a fun full-body workout can be very fulfilling.
A personal trainer can help you get the best and the safest personal training in Foxboro, MA. Your session from warm-up exercise, to main workout, to cool-down exercise will be created after your fitness level is assessed. This makes sure that you work within your limits and then gradually increase levels with the guidance from your trainer. You can tell your fitness coach that you want to help in planning challenging workout routines and engaging exercises.
Laziness does no good if you want to lose weight. There may be times that you feel lazy and don't want to go to the gym. So to prevent you from losing motivation, working with a personal trainer can counter laziness and lack of motivation. A trainer plans your full-body workout to be engaging so that you enjoy it and meet your goals. Workout with a personal trainer to give you an extra push. This way, your trainer will be in charge of both the challenges in your training and of the clock to monitor your time.
The benefits of working out are always worth hard work. You could just be weeks away from meeting the first of your fitness goals. Visit Answer is Fitness to start your countdown now.
Comments (0)
|
Trackbacks (0)
|
Permalink
|
|