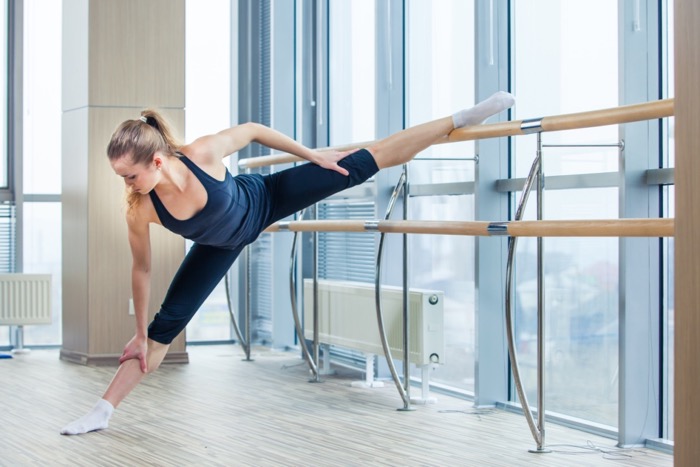 Desiring for a more cut look and body feel? Are you looking for toned arms, back, flat abs, and more? Barre fitness can take you there.
Barre is a low-impact, strengthening workout that requires finesse and the mind-body connection. It resembles ballet but does not necessarily require participants to be a professional ballet dancer. It merely applies the discipline and ballet lessons that are effective in strengthening muscles, improving posture, and flexibility. Expect to execute tucking your pelvis, sit under a barre with your leg up, and pulse a muscle that you are quite certain it's not there.
Barre fitness promises to tone your body while burning extra calories. Your flexibility and range of motion will improve with regular barre practice. The workout also integrates isometric movements, weight-bearing exercises, and resistance training, thus, involve using small dumbbells, resistance bands, and holding the body in a certain position for few seconds in order to feel the burn.
Moreover, the barre workout will help improve your core strength, establishing the muscle stabilizers of the shoulder and hip girdles, and better flexibility. This is achieved by performing isometric exercises and small movements that burn out muscles at a specific joint angle within a given range of motion. Consequently, this addresses the common female trouble spots such as hip tightening, toned glutes, and core while correcting posture issues, which overall boost self-esteem and a more desirable physique.
To learn more about Barre Classes, contact Answer is Fitness.
Comments (0)
|
Trackbacks (0)
|
Permalink
|
|