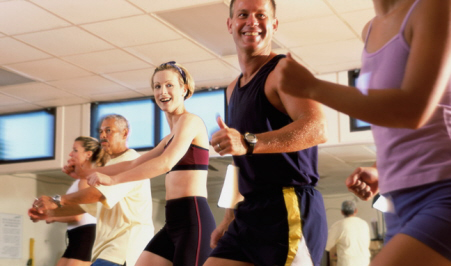 Dancing is a great way for people of all ages to get and stay in shape. In addition to being fun while you get in the groove of chart-topping music tracks, dancing also has many positive health benefits for your body. You will have fun with the dance exercises especially when they are performed in a group setting.
More and more people are interested in group groove dance classes because they are fun and effective. In this group exercise class, you will perform safe and effective dance exercise routines to help you lose weight, relieve stress, enhance your body coordination, improve your outlook, and boost your brain power.
The group groove dance classes in Foxboro, MA are flourishing because they remind people that exercise can be effective, fulfilling, and fun at the same time. The universal appeal of a dance exercise class entices everyone, even those who were not born with a beat. The more time you spend in the class for your health, the more you train your brain, and the more you improve your overall well-being.
To find out more about group dance exercises, contact Answer is Fitness.
Comments (0)
|
Trackbacks (0)
|
Permalink
|
|