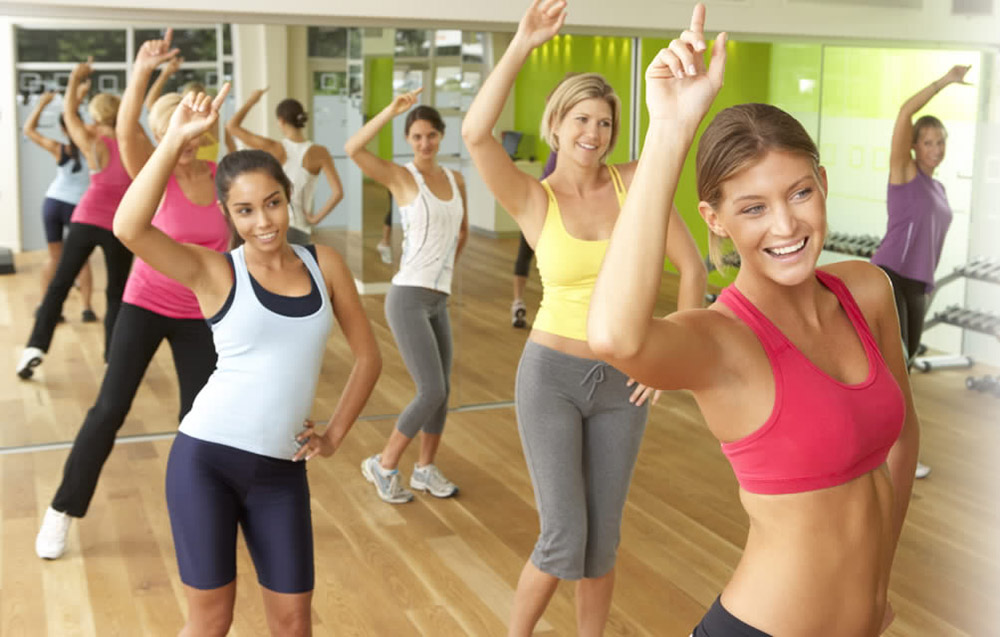 Who would have thought that dancing to a lively and upbeat music would be such an effective fat-burning workout? Zumba fitness classes are winning over fitness enthusiasts all over the world because they offer effective yet challenging dance routines that help burn calories and help lose weight while having fun. These group exercise classes are accompanied with fast and contagious music, so you can't help but keep on moving. And since Zumba involves moving your entire body, you'll get a whole-body workout that doesn't feel like work.
Zumba fitness classes in Foxboro, MA have attracted more and more fitness junkies. This workout feature movements inspired by various styles of Latin American dance like Salsa, choreographed and performed to the rhythm of lively music. It is intended for a large calorie burn through aerobic activity. Furthermore, the dance exercise is choreographed to provide intervals of intensity in both pace of music and type of movements. Therefore, your energy expenditure is maximized for fat-burning benefits.
Doing Zumba for weight loss is safe and effective. You can dance away the excess weight and burn off those extra calories with Zumba fitness. Due to the fun and enjoyment it offers, people of all ages and backgrounds seem to be adopting it as an entertaining way to stay fit. This workout suits all ages because it doesn't only offer bubbly music to move to but it also offers easy enough dance moves that can be performed by everyone. It's a workout that everyone can do at their own intensity level.
To find out more about the benefits of Zumba fitness classes, contact Answer is Fitness.
Comments (0)
|
Trackbacks (0)
|
Permalink
|
|