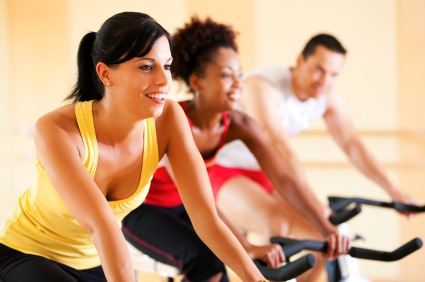 There are many benefits to routinely riding a stationary bike in spinning cycling classes in Foxboro, MA. With a60 to 90 minutes of moderate-intensity cardio exercise weekly, indoor cycling offers many different benefits.
Indoor cycling workouts are good for those who don't want to bike outside. In the fall and winter, outdoor exercise becomes more challenging as the weather becomes more unpredictable. With the spinning cycling classes in Foxboro, MA, people can exercise and not be hindered by the rain or cold.
Some may think that indoor tempo cycling workouts is only for avid bikers or for those preparing for a race or ride. However, these full-body workouts are also perfect for beginners. Those who are new to exercise can easily manage moderate physical activity on a stationary bike. Indoor cycling is also perfect for those who want to maintain their fitness level.
Indoor cycling is a solid but moderate-intensity workout that manages weight, boosts the immune system, and reduces the risk of developing chronic disease.
To find out more about indoor cycling workouts, contact Answer is Fitness.
Comments (0)
|
Trackbacks (0)
|
Permalink
|
|