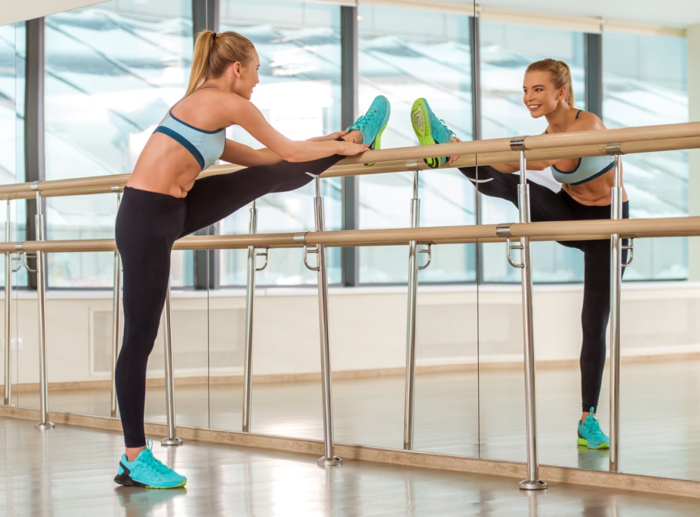 Cardio is a significant element of your fitness regime, one that you can't skip. But if you are tired of the treadmill, consider other forms of cardio workout that will hook you up and challenge you to do more. A workout that involves Barre will surely fire you up and it's addicting.
Cardio exercises will help improve the ability of the heart and lungs to supply oxygen-rich blood to the working muscles. Having said that, it contributes a lot in making your strength training and toning sessions even more efficient. Thus, providing you with better results. This is exactly what barre fitness can do for you. This hybrid workout class which is a combination of ballet-inspired moves with elements of Pilates, dance, yoga and strength training will provide you with enough cardio workout that you need daily.
Barre fitness class encourages larger range of movement, lifting the heart rate and let's you sweat heaps. If you are ready to kick your cardio exercise up a notch, do your moves to the barre. Contact Answer is Fitness and book a class with us.
Comments (0)
|
Trackbacks (0)
|
Permalink
|
|