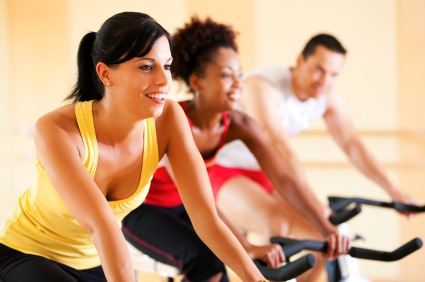 When asked who the most lean, toned, and fit athletes are, cyclist are often high on the list. Only the most non-faint of heart cyclists are out on the Foxboro roads cycling during this time of year, but it is a time when our spinning classes really ramp up. And for good reason. They'll make you look and feel great! Spinning is a proven and celebrated effective indoor sport and we're ready for you to mount up with us.
Spin classes in Foxboro, MA deliver physical and mental transformation within our spin enthusiasts. Our workouts, set to heart-pumping music, are as much fun as they are physical. By the end of the workout, you feel like you have been through a real adventure. And you will be proud of what you have accomplished. There will be alternating moments of intense training broken up by periods of recovery. Spin classes will reduce fat, improve heart health, and increase muscle strengthen and endurance.
For more information on spinning fitness, contact Answer is Fitness.
Comments (0)
|
Trackbacks (0)
|
Permalink
|
|