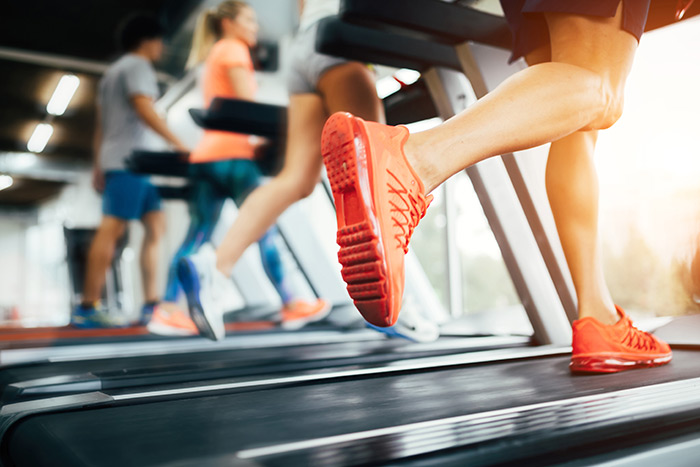 Oh, the challenges of staying fit in the Foxboro winter. We're here to tell you that there are many ways to become and maintain physical fitness in the worst of winter weather. Consider our Tread and Shred workout for example.
We offer a variety of treadmill workouts that are fun, diverse, and will push you to improved fitness. You'll get intervals, hills, and varying speed and resistance to make no two workout the same. We'll help you design a treadmill interval workout plan perfectly aligned to your fitness goals and objectives. The end result will be a motivation boosting experience that delivers enormous physical and mental benefits. We all need something like this to get us through the winter. We design this to be a low-impact workout. Less pain, and more gain!
You decide the distance of your intervals, resistance such as incline and declines, and then we'll help you with a little extra. We strategically design a cool down element into the workout. We strongly believe that it is important to systematically manage a slow return to resting heart rate as part of your cardio fitness program.
For more tips on Tread and Shred, contact Answer is Fitness.
Comments (0)
|
Trackbacks (0)
|
Permalink
|
|