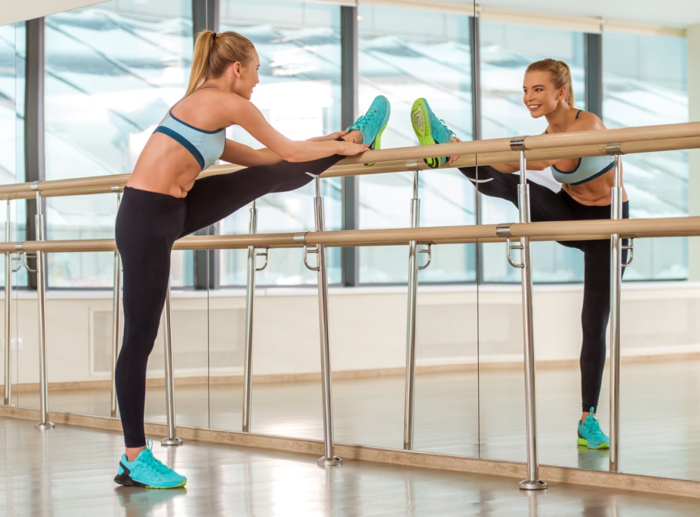 Living in these uncertain times and the uncertainty of time to come, it's time to assess how you intend to manage stress. TV psychologists offer a common thing when discussing the current and long-term consequences of both the pandemic's health effect and the effect it will have for the foreseeable future on our economy. How are you going to manage this newfound stress that is levied upon you whether you realize it or not? While our minds work overtime to process this, now more than ever it is critical to strive to keep our body in shape as part of a prescription (if you will) for good mental health. Barre Fitness is a perfect candidate to help you thwart stress and deliver the confidence that all is going to be OK, now and for the long term.
Managed stress is a normal part of live. However, when uncontrolled, there are serious adverse effects. Increased blood pressure, headaches, insomnia to name a few are some results of stress. Barre exercises demand focus on pushing your muscles to maximum with minimal yet effective movements that integrates ballet, pilates, yoga, dance and strength training.
Since your mind will be focused on the execution of movements, your mind will be diverted from stressors. This has great positive effect to your mental health. Like yoga, barre movements can lower cortisol levels which is the hormone responsible for stress. So if you keep cortisol low, you will feel more relaxed, happier and more able to perform critical thinking.
In addition, deep breathing and relaxation is an important component of barre workout which helps the body handle stress. These two elements will help the body's heart rate to recover instantly after workout and during stressful circumstances.
For more information about Barre Fitness, contact Answer is Fitness.
Comments (0)
|
Trackbacks (0)
|
Permalink
|
|