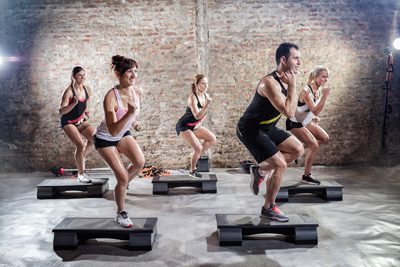 Regardless of the weight loss route you choose, it is important to infuse cardio training into your daily workout. Cardio exercises such as jogging or running can help speed the progress of weight loss. However, some people find these exercises too boring. If you are one of those who wants more fun from their aerobic exercise routine, perhaps Group Blast Training in North Attleboro, MA is what you've been waiting for.
Answer is Fitness' Group Blast Class is a 60 minute heart pounding and sweat pouring step aerobic workout that integrates athletic movements. It works in improving your aerobic capacity, agility, coordination, and strength. Group Blast training has levels of intensity in which you can start out with a simple routine and as you progress, step up to a harder program. Furthermore, every step is synchronized to the beat of music for a workout that you can enjoy.
So grab your training shoes and head straight to the gym. Approach our personal trainers to aid you in picking the proper step height for you. Get started with a simple warm up and you are good to blast off. Interested with this awesome cardio training, contact Answer is Fitness.
Comments (0)
|
Trackbacks (0)
|
Permalink
|
|