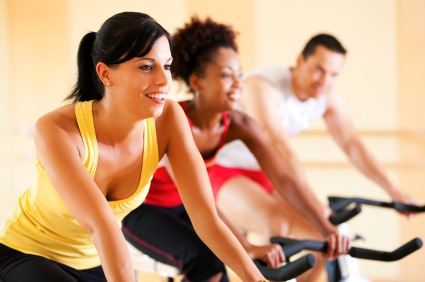 Cardio workouts are exercises or activities that raise your heart rate and are systematically designed to improve heart health. Before you begin your cardiovascular exercise routine for the first time, it's always wise to consult your doctor. Once given the medical OK, we'll help you take it from there.
One way to efficiently burn calories in via cardio fitness training. When you reach your goal weight, cardio exercises will help you maintain it. Furthermore, it will also help strengthen your cardiac muscles, improving its functions. Also, it's the best preventative measure against heart diseases. It will help you manage your cholesterol and blood pressure. Lastly, cardio can improve your mood as it can reduce stress and helps you sleep better.
Be a member of our gym, so you can ensure to have a cardio workout session daily. Contact Answer is Fitness and let us help you reach your fitness goal and have an active lifestyle.
Comments (0)
|
Trackbacks (0)
|
Permalink
|
|