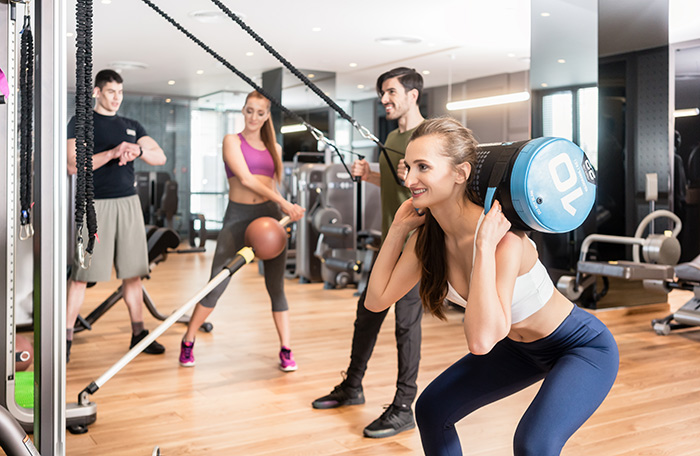 Taking care of yourself both physically and mentally is so important in order to feel your best day in and day out. Always reward yourself to complete a fitness goal for self-care that will bring out positive emotions, giving a realization that your efforts will result in a positive reward time and level up your confidence. It will surely relieve stress, reduce burnouts and promote positive energy. And Circuit training will maximize all your workout efficiency. There are numerous exercises that are part of a great circuit and several different ways in which these exercises will be designed for you.
Circuit training has been very famous in the fitness industry. When it comes to using a circuit to meet your exercise goals, choosing the right work-to-rest ratio is the key. Circuits are exercises done for a specific period of time followed by rest or active recovery. As a newbie, using an aerobic circuit is a safe introduction to this type of workout. A work-to-rest ratio of 1:1 is suitable for an aerobic circuit. This refers to your exercise and recovery times are equal. When you are doing a particular exercise for two minutes then you have to do an active recovery for two minutes also is a complete pack. Active recovery will be starting from pacing slowly back and forth, gradually slowing down the exercise you are doing or shifting to a different activity in order to stabilize your heart rate.
Whether your ultimate goal is losing weight, improving your cardiovascular health or for athletic endurance, it is just right to focus on the proper timing of exercise versus your rest time which will lead to amazing fitness results. Regardless of whatever exercise and equipment you choose, make sure to use proper form especially when you get tired. Rewarding yourself is very important when you have completed your fitness goal rather than preventing yourself from completing something. As such never feel guilty for taking a moment for yourself after achieving your target, it is healthy.
For more tips on circuit training, contact Answer is fitness.
Comments (0)
|
Trackbacks (0)
|
Permalink
|
|