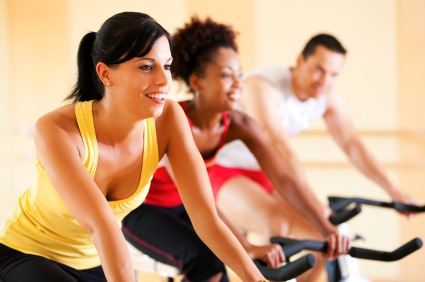 With the climate gradually shifting to chilly weather, it will be harder to head outdoors and bike. Don't let the weather stop you from doing your favorite workout. If riding a bike is your favorite exercise and the one that works best for you, then consider indoor cycling training as fall and winter roll in.
Indoor cycling workout is earning rave reviews from trainees. This workout can actually burn several hundred calories in a short time. As a matter of fact, in just 45-60 minutes of cycling, participants can burn between 500-900 calories. For those with a busy lifestyle, this short workout is an excellent way to get fit. Regularly participating in indoor cycling can increase your cardiovascular endurance, enhance your caloric expenditure and tone your legs and abs at the same time. It may be a low impact exercise but it can transform your body.
Moreover, joining indoor cycling classes in North Attleboro, MA is a fun way to get in daily workouts. The workout is synchronized to upbeat music that can pump you up and make your training more lively. Because you are exercising with other participants of like mind, sessions can be even more fun.
Contact Answer is Fitness to find out more about the benefits of indoor cycling workout.
Comments (0)
|
Trackbacks (0)
|
Permalink
|
|