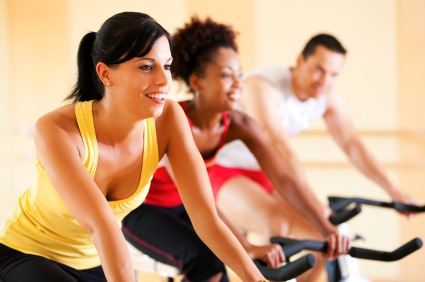 Since cold days are almost over, many are trying to lose weight and preparing for summer. Indoor cycling can be just the thing for you! Indoor cycling is a great cardio exercise, superb lower body strength generator, and an efficient way to burn calories. If you're not comfortable riding outdoors then indoor cycling or spinning classes are a perfect alternative. Indoor cycling provides a double punch to your weight loss goals as it not only burns fat but also strengthens and builds muscles.
Are you looking for an excellent exercise that sculpts and strengthen your lower body? Do you want to attain shaped glutes, killer legs, and sculpted calves? By joining indoor cycling workout in North Attleboro, MA regularly, you'll be able to work your quads, calves and glutes to sculpt them into a killer shape. Indoor cycling workout targets most of the muscles of your lower body – inner thighs, outer thighs, hamstrings, calves, shins and the glutes. Together these muscles contract in a sequence as you create a pedaling motion, so it's important to work with appropriate amounts of resistance on your bike to help you tone and define those certain areas.
The benefits of indoor cycling workout is as close as you can get to outdoor cycling but the difference is you'll have to do it in a comfortable room with energetic music and a group of people with similar goals. Indoor cycling is a very effective way to give your lower muscles a workout. It's an entertaining way to shape your body, stay healthy, and look fabulous.
To learn more about the benefits of cycling, contact Answer is Fitness.
Comments (0)
|
Trackbacks (0)
|
Permalink
|
|