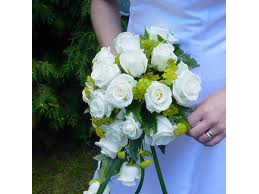 Are you getting married, but you are worried about fitting into your dream dress? Well, it is time to participate in a fitness boot camp program. Most people who have will tell you that boot camp exercise classes inspire them and whip them into shape. Do you need to lose weight for your wedding? Have you had it with dreaming about it but doing nothing about it? Is your wedding party interested in losing weight too? If you need help losing weight join Bridal Boot Camp at Answer is Fitness, we can help. We are offering Bridal Boot Camp for those who want to lose weight in order to get into their wedding dress. Grab your wedding party and make a training group of 5 and the bride gets to work out for free!

What is the Bridal Boot Camp? With a group of 5 friends for a boot camp group the bride gets to exercise for free! This is a one hour training session designed to get you fit and in-shape. Are you ready to be thrilled with your weight and your appearance for your wedding? Are you ready to feel stronger The Bridal Boot Camp will help you get the results you need, want and deserve.

In a fitness boot camp program you can expect to spend an hour doing a variety of cardiovascular exercises, along with strength training using dumbbells, exercise bands, or the resistance of your own body weight. Boot camp also includes working on flexibility. But essentially, it is like no other exercise program.

For more information, contact Answer is Fitness.
Comments (0)
|
Trackbacks (0)
|
Permalink
|
|