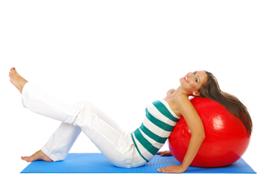 Pilates exercises are increasing growing in popularity among sports enthusiasts and Hollywood stars. Pilates exercise routines are strategically developed to provide numerous of benefits which you would not be able to achieve with traditional styles of exercise.
Pilates classes in North Attleboro, MA involve a training format that lets you achieve a stronger core like never before. The classes are jampacked with exercise routines that increase the strength of the stabilizer muscles while toning the other parts of your body. If a longer, leaner look without bulky muscles is what you are looking for, joining Pilates classes may be the best option for you.
Weight loss through Pilates is achievable because through these exercises you burn the extra fat and work muscles in your entire body. With the proper use of Pilates programs, you can develop your muscles without making them bulky. You will be able to achieve your desired weight and your best shape.
To find out more about Pilates as a safe and effective exercise alternative, contact Answer is Fitness.
Comments (0)
|
Trackbacks (0)
|
Permalink
|
|