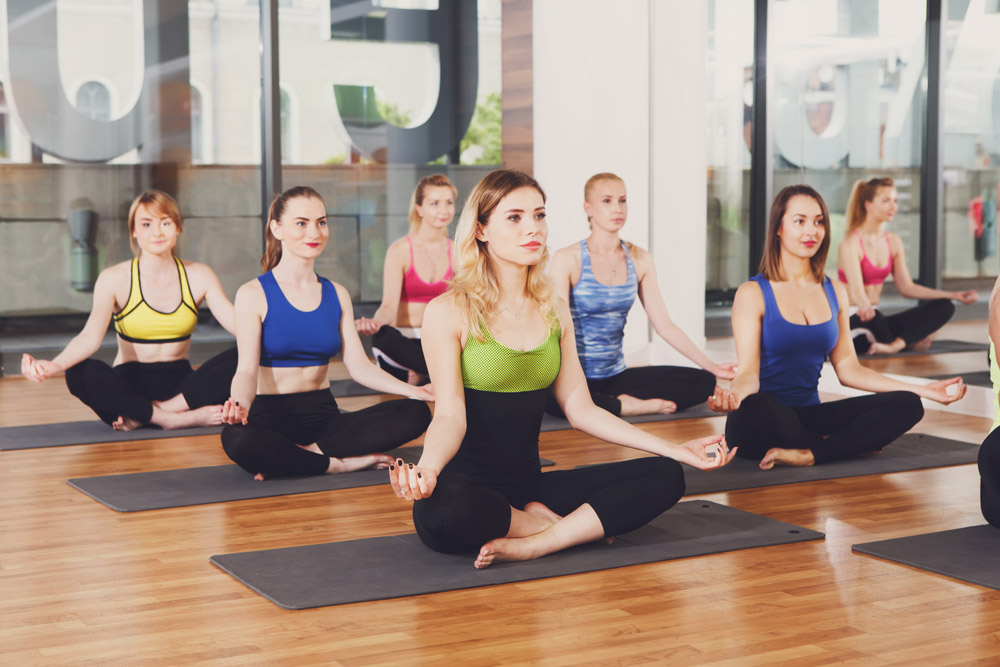 Spending hours each day hunched over a computer or shuttling through chores and multitasking continuously? At the end of the day this can be quite exhausting and can completely drain your body. By practicing yoga regularly your body can get a much-needed boost of energy and keep your mind fresh. Yoga practice helps develop the mind and body bringing with it a multitude of health benefits.
One of the first and most evident benefits of yoga is that it improves flexibility. During your first class, you may not be able to touch your toes, but if you stick with it you'll notice a gradual loosening and stretching of your muscles. ligaments, and tendons. Eventually, difficult poses will become easier and the pains and aches will start to disappear. Yoga also builds muscular strength because it stretches and tones the muscles in each pose. In addition, poor posture throughout the day can cause back, neck, and other muscle and joint problems. By regularly practicing yoga, your posture will greatly improve to help relieve body and back pain. The different poses and series of stretches taught in yoga classes in North Attleboro, MA will help you discover the ideal neutral position of your spine improving posture. Proper execution of the different yoga poses will not only enhance your posture and back strength, but it will also prevent repetitive injuries.
By adding yoga exercises to your regular exercise routine, your body will become strong and flexible. Yoga is a continuous process so keep practicing. The deeper you go into your yoga practice, the more profound the benefits.
To find out more about the multitude of benefits of regular Yoga practice, contact Answer is Fitness.
Comments (0)
|
Trackbacks (0)
|
Permalink
|
|