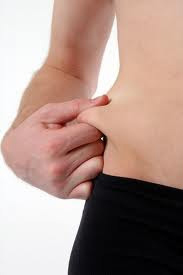 Here is a real life success story about weight loss through personal training.

Through college, as a result of bad habits and a sedentary lifestyle, I gained weight. I occasionally had some success losing weight through fad diets or starvation, but it never stayed off. Finally I had reached 230 pounds.

At 30 I was anxious and stressed about my appearance and lifestyle, and I was taking blood pressure medicine. I felt awful and I was scared of developing heart disease and diabetes. I started going to a gym, I liked it, and I watched other people use personal trainers.

I finally got up the nerve to ask for help. My first personal trainer and I decided to be aggressive to begin. We eliminated all fats from my life and worked I worked so hard. But I was determined and the weight started coming off. Quickly I started feeling better.

Over the next few years I worked with three more personal trainers. Between the last two trainers I lost over 90 pounds.

Through personal training, I learned to change my lifestyle. My weight loss was slow and steady. No more stressed out, processed food meals. Now I eat far more fruits and vegetables and I have given up soda. Best of all, rather than being sedentary I am now a runner and athlete.

I was committed, but losing the weight was the hardest thing I've ever done. I needed to believe in myself. Before I started personal training, I was never athletic, now I amaze myself. I love working out, I love how I feel after a good gym session or a long run.

I achieved my goal weight, I am now 130 pounds and I am determined to maintain that weight and keep up my healthy lifestyle. It's not as hard as it used to be. The benefits of feeling better, fitting in my clothes, and living the way I want to live are all motivators.

If you want to be a weight loss success story, commit to it, and make an appointment with a personal trainer. Contact Answer is Fitness today.


Comments (0)
|
Trackbacks (0)
|
Permalink
|
|