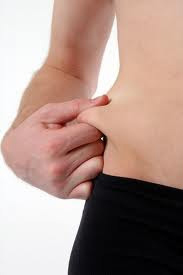 Many people are trying to lose weight, and too many people do not know how to set fitness goals for themselves. This started as a post about setting those goals until we stumbled upon this article in Huffpost. We are sharing it with you because it is concise and true.

Weight loss is a behavior, not a number. Many factors contribute to the number on your scale at a specific moment in time, and not all of them are within your direct control. It can be extremely demoralizing then to set a numerical weight as your goal and not be fully equipped to achieve it.

A good weight-loss goal is something both controllable and measurable. If you are trying to lose weight, focus on factors entirely within your control: a diet or exercise behavior change. Don't focus on what you can't control: a number on the scale.

Going to the gym two times/week for 60 minutes each session is a fully controllable and measurable goal. To lose 2 pounds this week is not.

Weight loss is not a linear process. Our bodies are not machines that spit out uniform miles per gallon when "fuel" inputs are constant. A 3,500-calorie deficit yields a pound of weight loss in all people under all circumstances is not always true. Contrary to what you've been told by countless experts who rely on this simple math, cutting out 100 calories per day for a year does not guarantee you'll lose 10 pounds in a year.

Your metabolism controls the amount of energy or calories your body requires to complete all of the physical and chemical processes necessary to life.

Your metabolic rate adjusts dynamically and constantly in response to a long list of influencers: your age; body composition; exercise; body temperature; illness and stress; whether you're chronically well-fed or chronically malnourished; various hormone levels; and possibly even the type of bacteria residing in you!

The complex calculations our bodies use when adjusting the metabolic rate defy our quaint desires for consistency and predictability when it comes to weight management. Metabolisms are inconsistent.

While you may average a loss of, say, 1 pound per week over a long period of time, it is unrealistic to expect that pound to come off at exact and regular intervals like clockwork.

Every weight loss plateau has a silver lining. At some point in your weight-loss journey, you will hit a plateau. It means you'll have to work even harder to continue to lose weight; even when you break through it, the loss may not continue at the same pace as before.

But consider the bright side: A true weight loss-plateau is the way that your new body is telling you that it is smaller now so it needs far less energy to keep your leaner self going. It also means you've mastered the dietary patterns required to maintain a slimmer new you. That's a major milestone worth recognizing and celebrating.

For help with weight loss and fitness goals, contact Answer is Fitness.


Comments (0)
|
Trackbacks (0)
|
Permalink
|
|