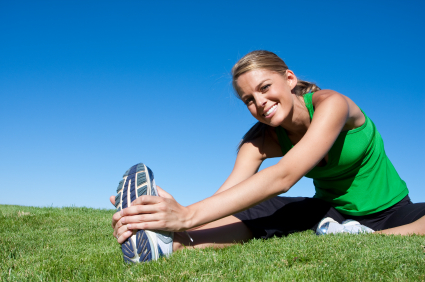 Many people are confused about warming up and stretching. Sometimes the terms are used interchangeably but both terms actually have different meanings. While warm-up has no effect on a range of motion, doing some stretching following a warm-up exercise will increase it.
What we should know is that warming up should be done before proceeding to your exercise to prevent injury but stretching, on the other hand, has no effect on it. Thus, might as well limit your stretching before working out in order to increase warm up time.
On the flip side, according to some studies, the range of motion can be increased by a single fifteen to thirty-second stretch for each muscle group per day. Other people may require a longer duration or more repetitions. Some research also states that optimal duration and frequency for stretching may vary by muscle group. There's also a study that support that the use of thirty second stretches as part of the warm up regiment could increase range of motion.
So next time you start your workout, don't skip on these two important elements for one can help lower the risk of injury and the other one can improve range of motion.
For more fitness tips, contact Answer is Fitness.
Comments (0)
|
Trackbacks (0)
|
Permalink
|
|